PlantPlugs | Salad Greens Mix 8-Pack
Sale price Price €9,99 Regular price Unit price / per
Tax included.
Your refillment for GreenBox.


Grow fresh greens in your Indoor Garden GreenBox.
This set containing eight PlantPlugs and seeds allows you to grow fresh greens all year round in your apartment with the help of your Smart Indoor Garden GreenBox.

Contains the following:

-2 x Romaine Lettuce PlantPlugs
-2 x Salanova PlantPlugs
-2 x Looseleaf Lettuce PlantPlugs
-2 x Red Romaine PlantPlugs

How to use:
Put seeds into the PlantPlugs and insert the PlantPlugs into the GreenBox. Watch your plant grow! Harvest in approximately 4 to 6 weeks. Great addition to sandwiches, salads and smoothies.

Free shipping for all orders over 30€ within Germany.
Kundenbewertungen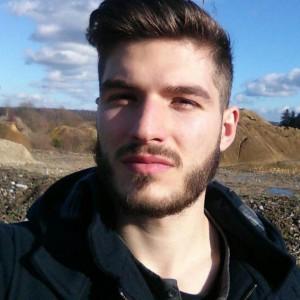 MV
09.06.2021
Matthias V.

Germany
Ich empfehle dieses Produkt
Stilvoll und nachhaltig
Bestellprozess ist reibungslos abgelaufen, der Lampenschirm wertet die GreenBox nochmal deutlich auf. Zudem gab es auch noch einen kostenlosen Dünger bzw. Booster dazu - wunderbar! Alles sehr stilvoll und nachhaltig verpackt. Immer gerne wieder!
08.10.2021
Anja J.

Germany
Ich empfehle dieses Produkt
Bewertung
Bestellung ging einfach und war schnell. Nach 5 Tagen waren 7 von 8 Plugs gekeimt. Finde es super! Freue mich auf die erste Ernte.
06.23.2021
Luise L.

Germany
Ich finde es echt cool
Ich hab die GreenBox im Januar zum Geburtstag bekommen und ich muss sagen, ich liebe sie! Ich habe mittlerweile schon verschiedene Salate und Kräuter gepflanzt und habe jedes Mal wieder Spaß daran den Pflanzen bein wachsen zuzugucken. Außerdem finde ich die Größe echt gut, ich habe eine sehr kleine Wohnung und nicht sonderlich viel Platz, aber ich habe es trotzdem problemlos geschafft die GreenBox unterzubringen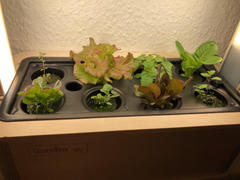 Liebe Luise, wir wünschen dir noch ganz viel Spass mit deiner GreenBox! :) Liebe Grüße, Patrick von BerlinGreen
06.15.2021
David S.

Germany
Quick and easy
Needed some new plugs just logged into the site and 5 minutes later the deal was done. Very happy.
Hey David, Thank you for you lovely review! Happy to have you and we're glad that you're happy! :) Best wishes, Patrick of BerlinGreen